Volunteer Portal
The Volunteer Portal is where your new and existing volunteers can sign up for opportunities.
Portal URL
The URL for volunteers to login is unique for every organization. Every organization has an Org Domain. This is the value appended to the URL. For most organizations this will be your website or email URL. For example, help.compass-360.org.
Replace <your-org-domain> with your unique Org Domain.
https://portals.compass-360.org/c2/volunteer/?org=<your-org-domain>
Logging In
When a volunteer comes to register, they will be asked to login with their mobile number. If Compass can find a Constituent with that mobile number, which has been designated as an SMS number, it will use their current record.
If a Constituent could not be found, it will create them a simple record, identically to the Parent and Instructor Portals.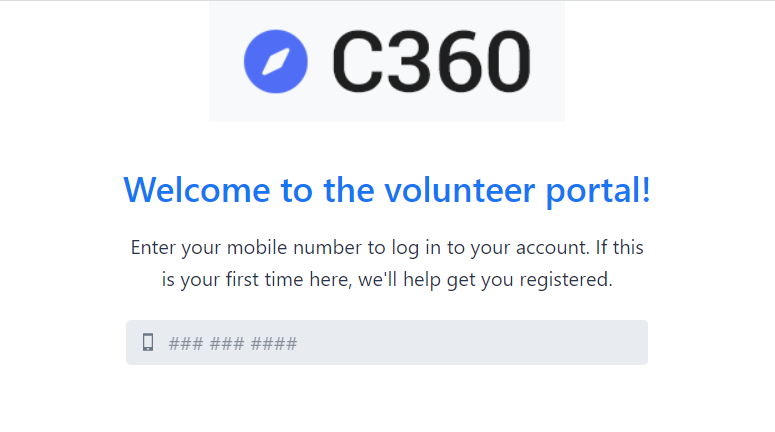 Enter a mobile number which can receive texts and click Request Access Pin. Enter the pin code. Alternatively, like the other portals, constituents who don't receive a pin can use their email to receive one.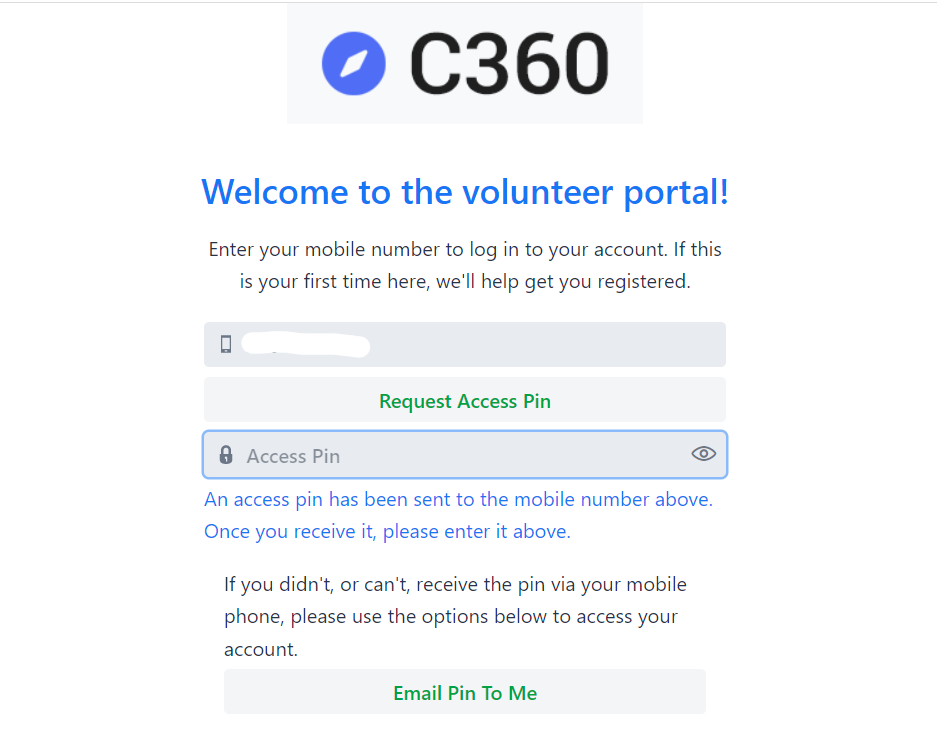 New Volunteer Registration
As mentioned, if a record is not found, we'll begin by gathering the volunteer's basic information – their first and last name, as well as email. They will then register on a customized volunteer form.
Once a volunteer has logged in or been registered, they will be taken to the Volunteer Dashboard, where they can see their upcoming schedule, sign up for new opportunities and access hours and reports by clicking on the sections.