Payment Receipts
You can configure the email that is sent to a Parent when a Payment is made within the SiteSetup Module.
From the General Information tab in the SiteSetup Module, scroll pass the addresses and default email settings and click Select to configure the email.
If an email asset has already been configured, you can select it from the options. If not, select which folder you want to store the new email asset in. Once a folder is select, the Add Email button will become available, or you can select the three buttons to access the Add email asset… button.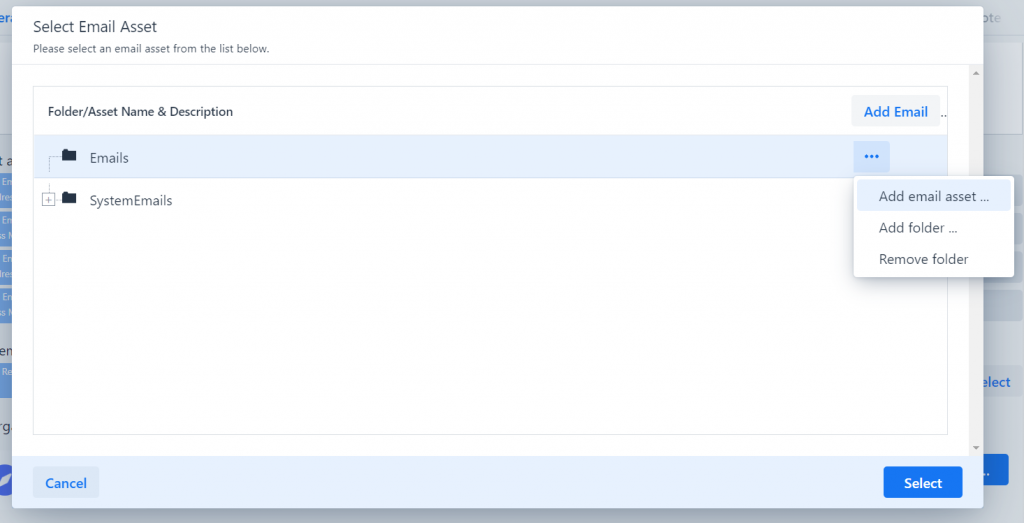 Important to note:
You can also add email assets from the Messaging Module.
Once you've crafted or select the email asset, select Save. This email will now automatically send upon a Parent's payment.