Manual Parent Registration
You can register Parents easily from the Constituents Module by clicking the New Registration button in the top right corner.

This mirrors the online registration portal for parents and is an easy way to walk through registering a Parent/Guardian whether you're an Admin entering paper forms or a Front Desk employee registering a walk-up.
Mobile
The first step is to set a mobile number. This is the number that a Parent will be able to use to access their Parent Portal.

Important to note:
Both staff and parents can access a Spanish version of the registration form by selecting Español in the top right corner. Data will feed back in to the database in English for reporting purposes.
Select Next to walk through the various required fields for registering Parents.
Contact
This is the contact information for the primary Parent. You will be able to added additional contacts later in the registration.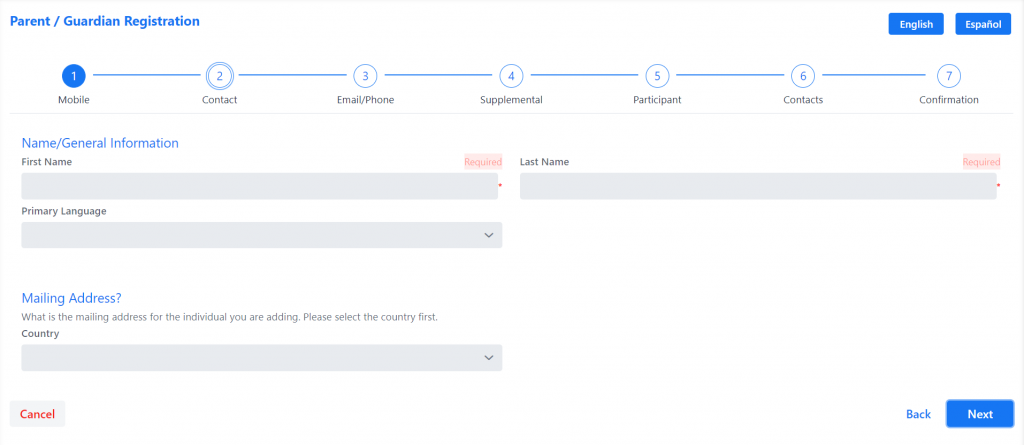 Select Next.
Email/Phone
Similarly, the email and phone numbers of the Parent .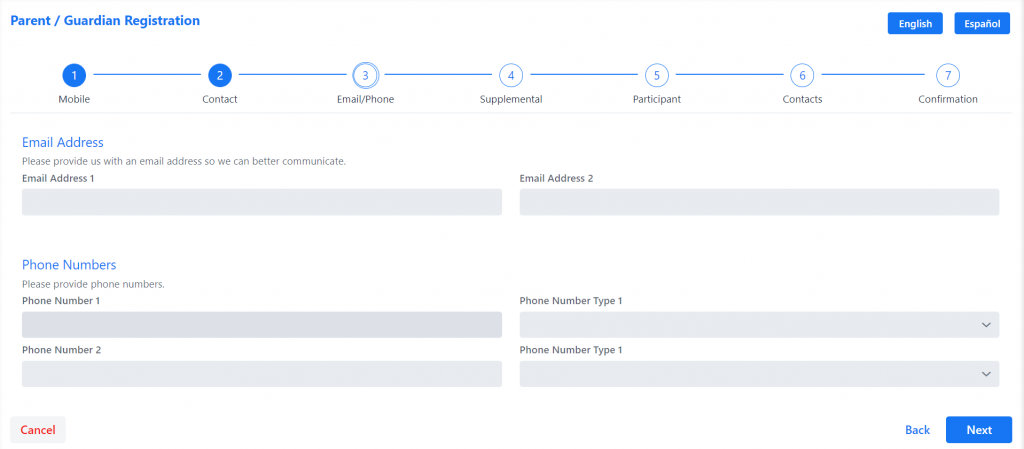 Select Next.
Supplemental
This is the demographic information of the Household. Scroll to view all of the options.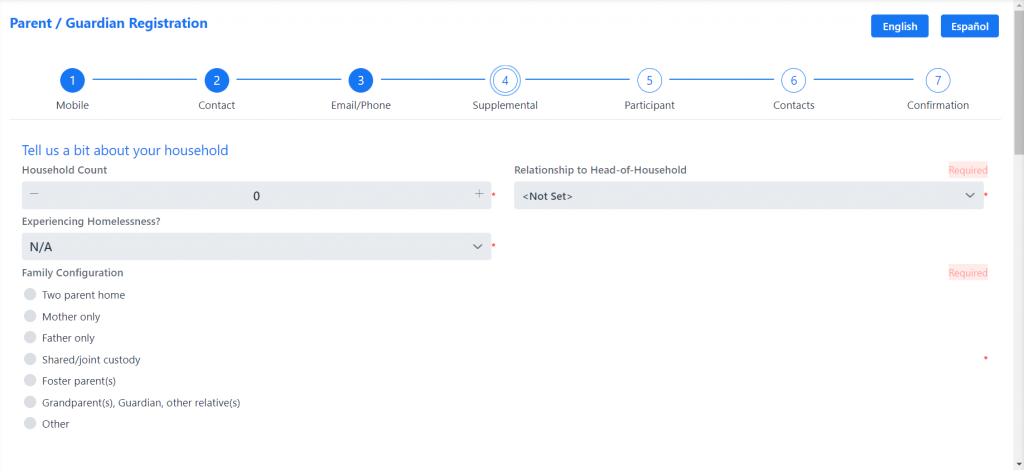 Select Next.
Participant
This is where you can add the preliminary Participant information. A minimum of one is required, but you can add multiple Participants. Each Participant added will have an additional registration afterward.

Select Next.
Contacts
This is where you can define additional contacts and family members for the Participant/s, additionally indicating whether or not the contact or family member is an emergency contact and if they are allowed to pick up the Participant/s.

Once complete, select Finished to return to the Constituents Module.

The screen will automatically populate to the new Parent's constituent profile. From their sidebar, the Participant/s input during the registration process will now show up: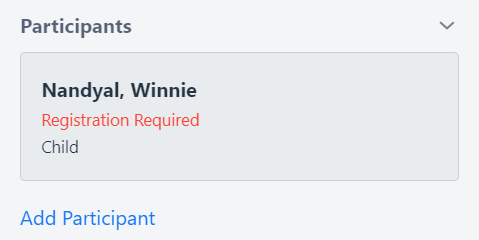 Each Participant has their own individual registration. If one hasn't been completed, it will show Registration Required. Select to finish registering the Participant.
Important to note:
You can customize the registration forms to reflect any paper forms you use. Shoot us an email at help@compass-360.org.