Adding a New Program Schedule
While not required, prior to creating a Schedule, you should have a Program created.
Introduction
In this walk through we will use Example #1. The same process will apply for all examples. As we walk through these steps, data will be saved automatically.
Step 1 – Add Enrollment
Drag the Enrollment tab into the builder.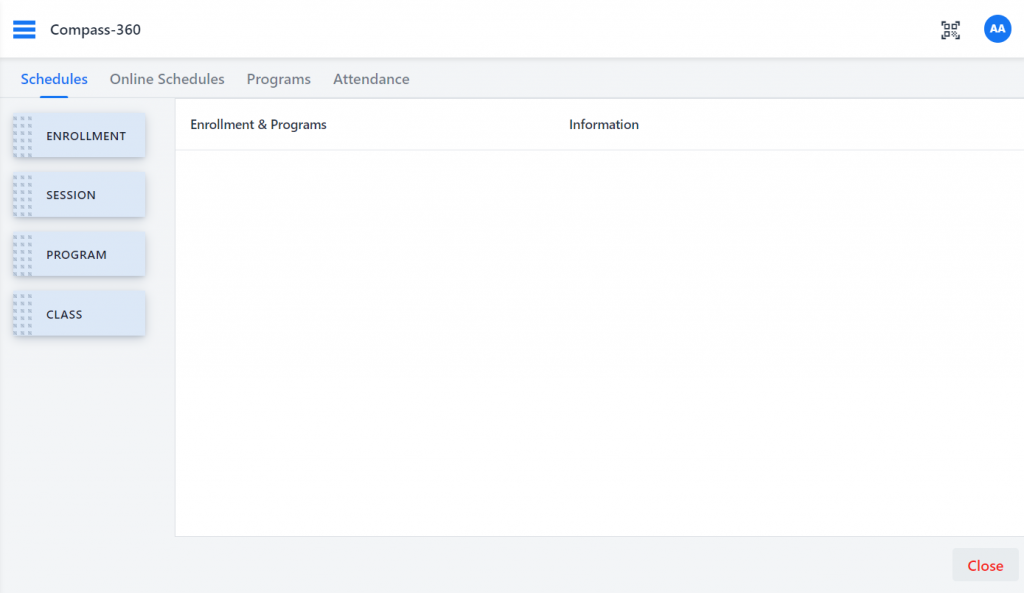 We'll name our Enrollment level School Year 2023.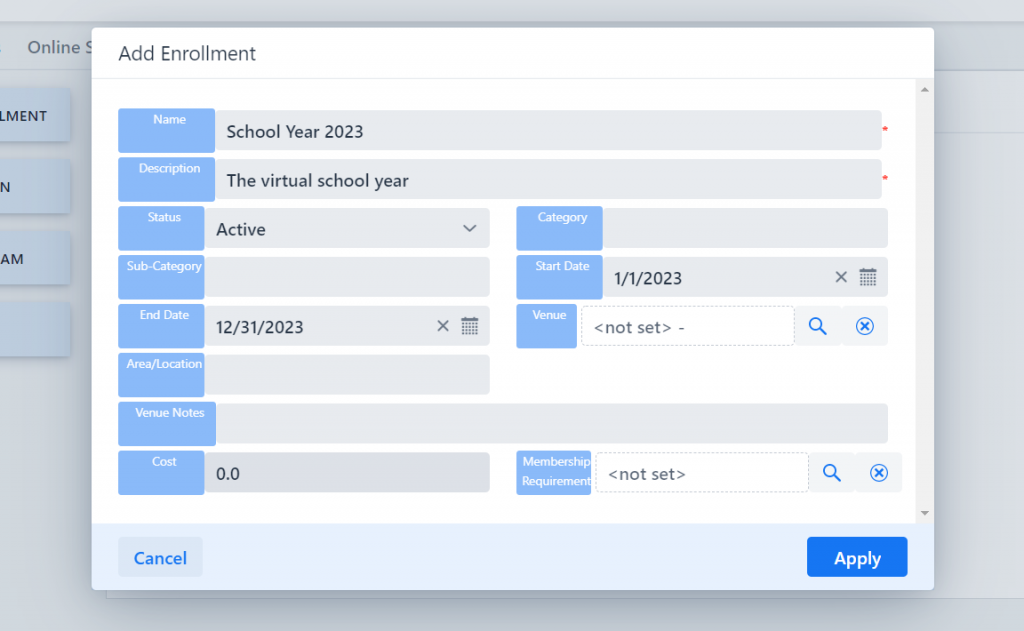 You'll see the new Enrollment level has been inserted into the builder. This builder is designed as a hierarchical tree.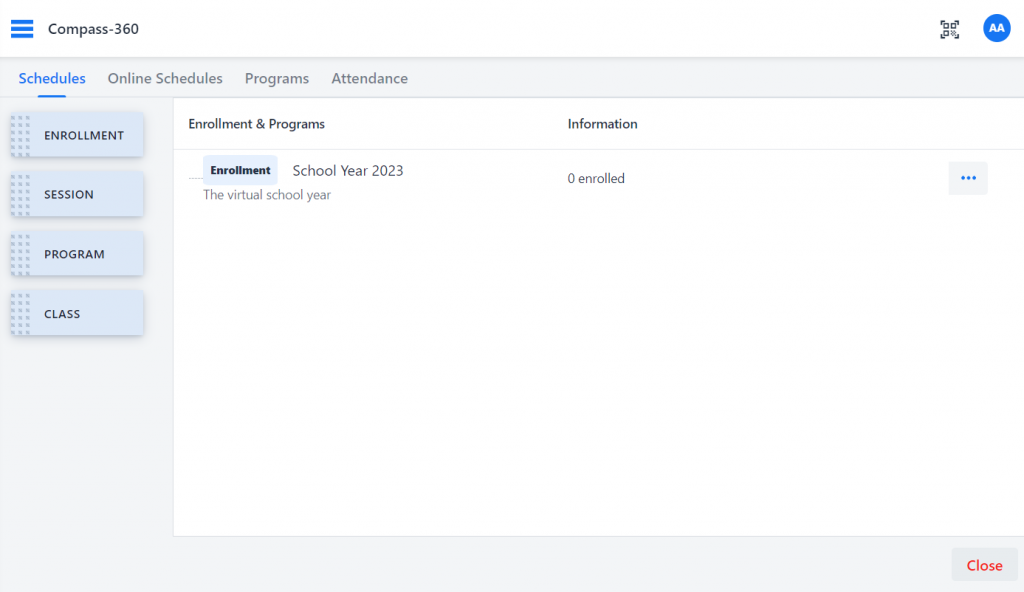 Step 2 – Add Session
Next drag over a Session tab, hovering over the Enrollment level we just added.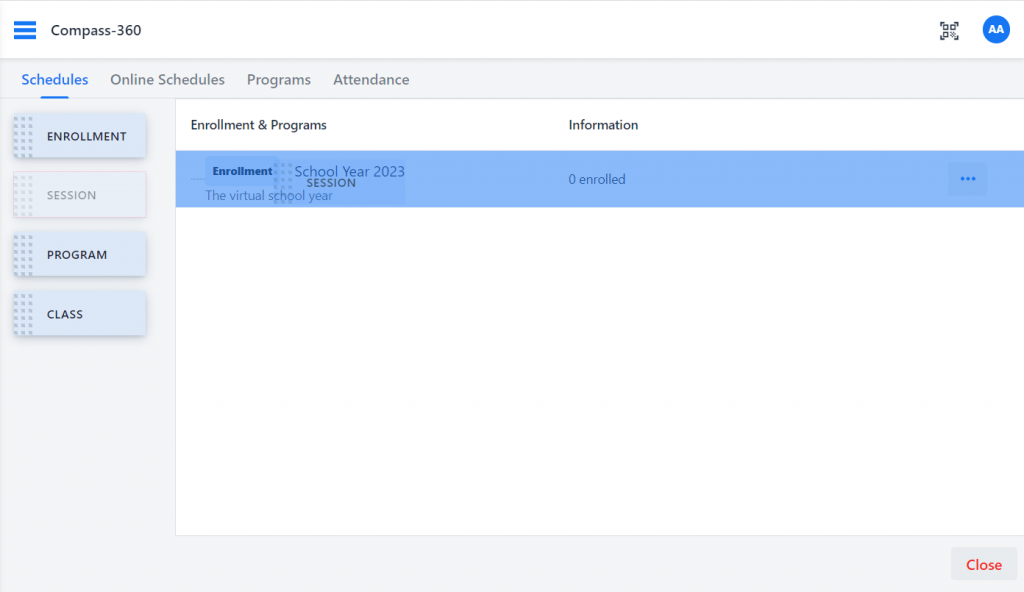 Enter the details of your Session. We'll name ours Summer Session 1.
You should now see a Session underneath the Enrollment level.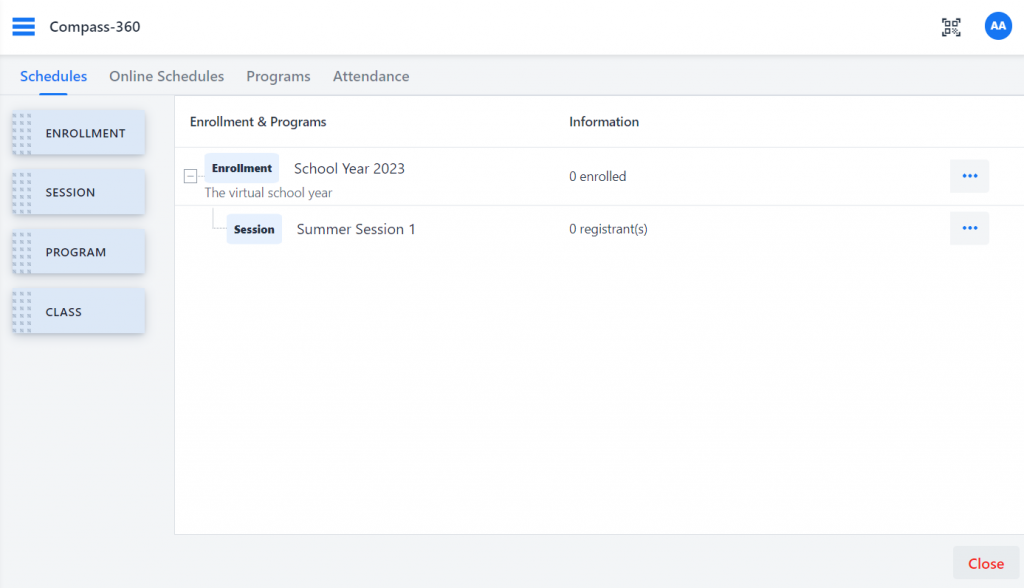 Step 3 – Select a Program
When you drag over the Program tab, a dialog will open with a list of your available Programs.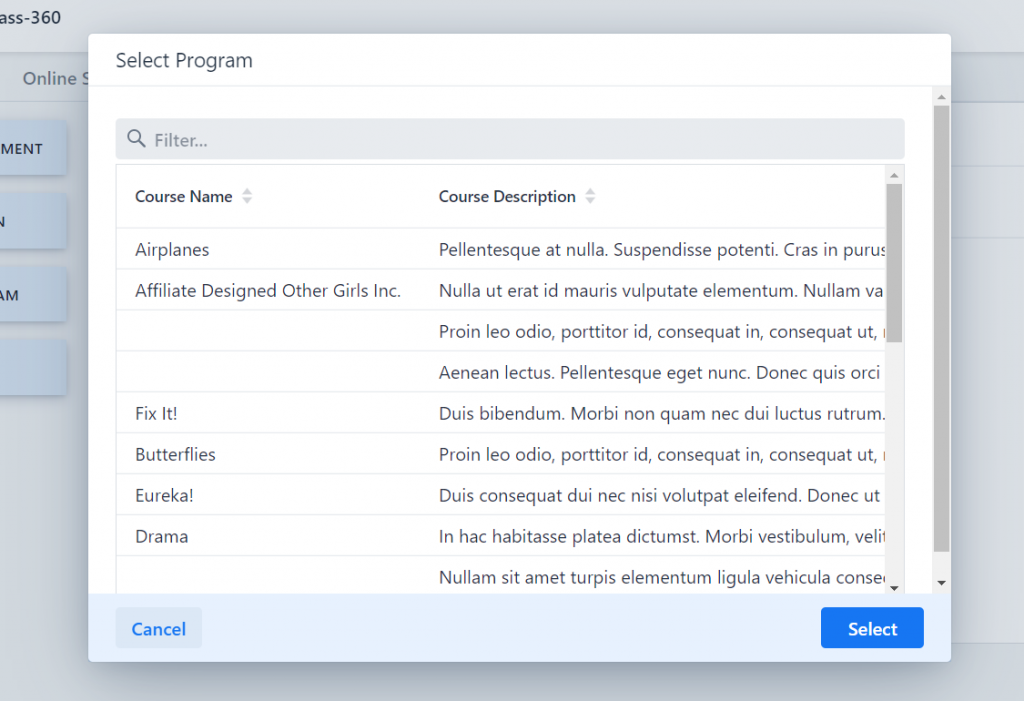 Use the filter input to filter the list Programs. When selected, a new dialog will open allowing you to create a Copy of this Program. This will allow you to edit the title and use the Program level to continue grouping your hierarchy together, while simultaneously retaining the program information and detail data.
This will also allow you to reuse a program. Take the details of the Program and modify any information before we add classes to it.
Step 4 – Add a Class
Lastly drag over a Class into the Program we selected.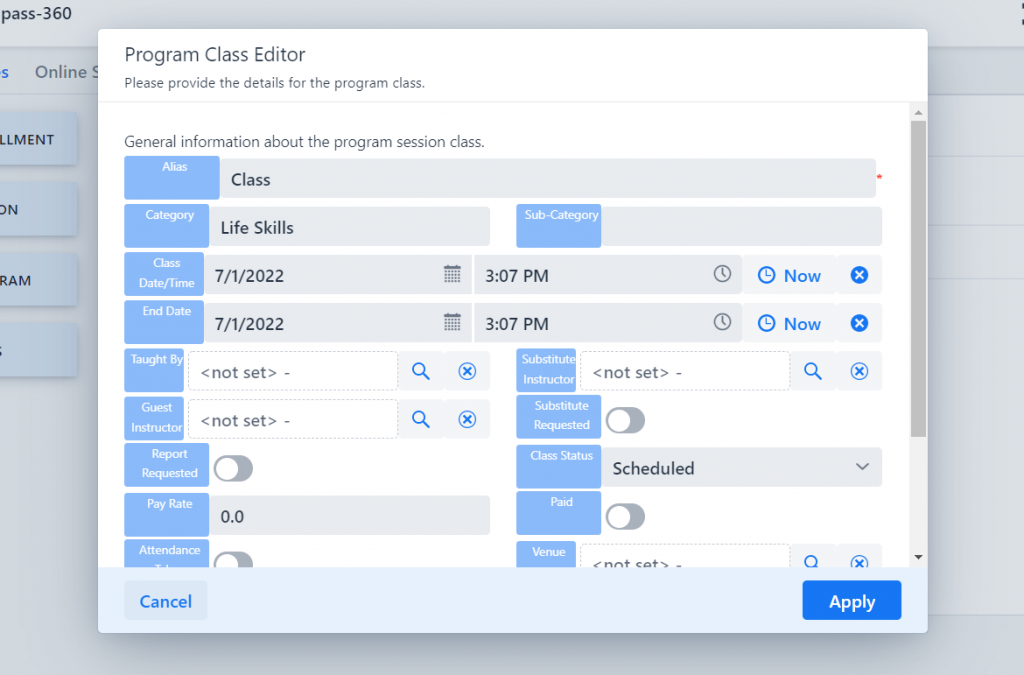 Enter the details about the class.
Next Steps
Continue to add Programs and Classes to your schedule. You'll now see your complete Schedule hierarchy.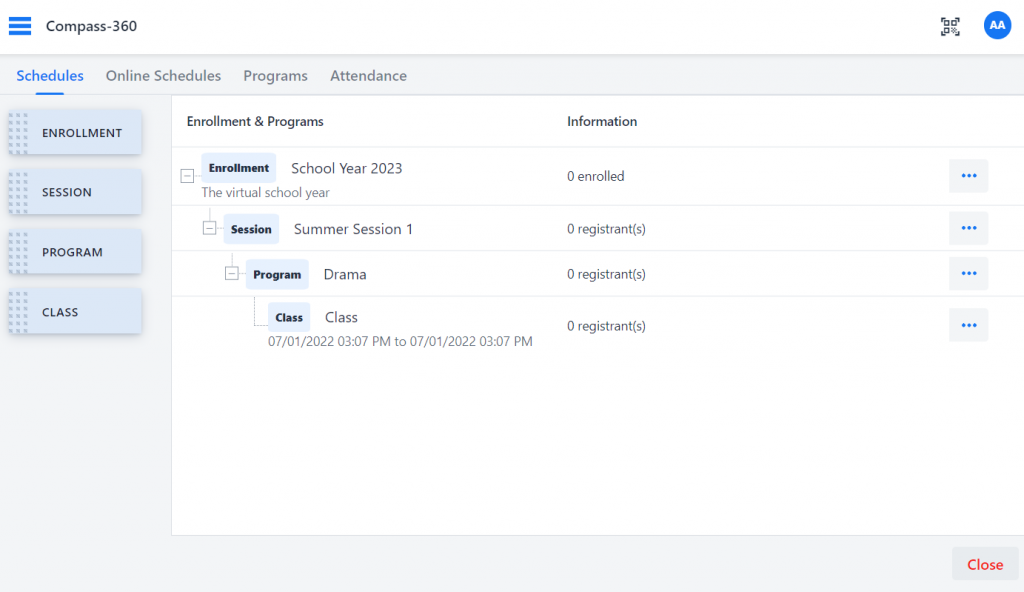 Click Close to view your Schedule list. Use the filter to locate your new Schedule.
Click on your new Schedule to open the sidebar and view the Schedule details.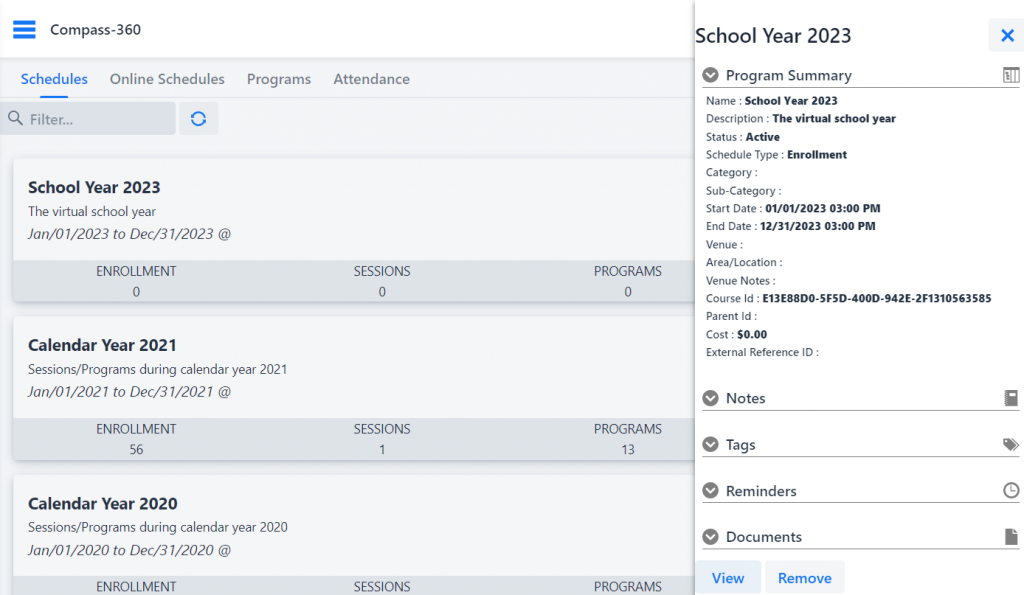 From here we can manage the Schedule by enrolling Participants, printing rosters, taking attendance and more.