Communicating
To communicate with your volunteers, open the the shift details.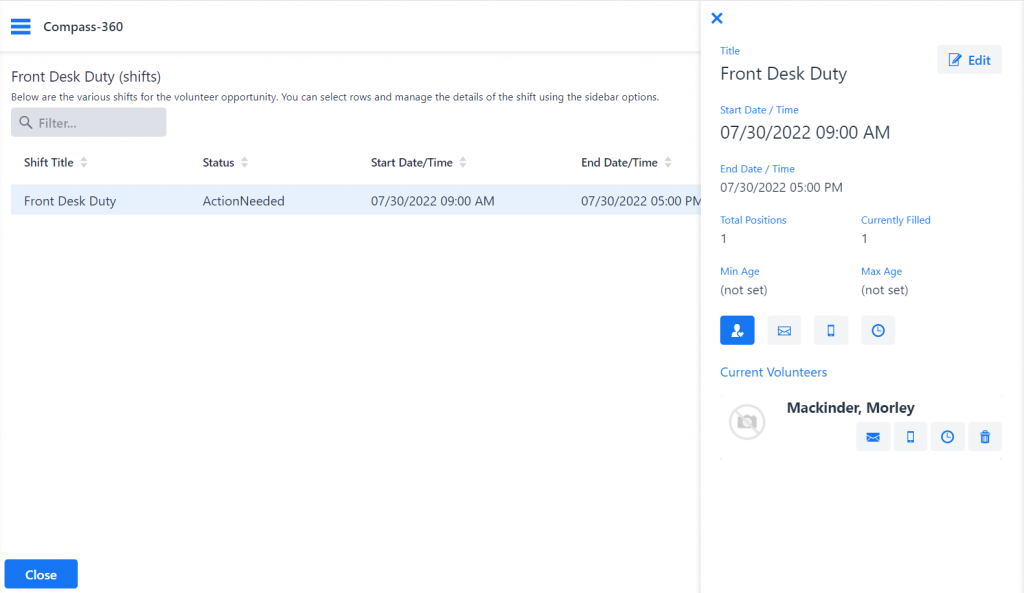 Any volunteer who is assigned to the shift will appear listed on the right details sidebar. You can use the email and text icons on each volunteer's tile to send a one-off, ad-hoc email or text. To send an email or text to all of the volunteers assigned to the shift, use the email
and and SMS
buttons underneath all the listed volunteer tiles.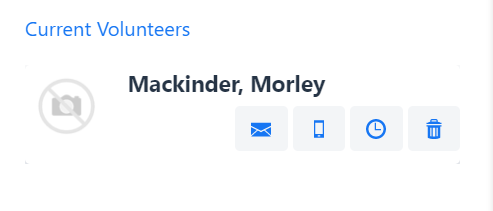 Important to note:
You can send an email or text real-time or you can schedule it for a later date and time.