Instructors
For every Schedule we can add Instructors to later be assigned to individual Classes. This will allow that Instructor to manage the Roster and Attendance for the classes they manage.
Note: This is not a requirement to take attendance, but a feature for those organizations that allow or assign the task of taking attendance to the Instructor.

This allows for the use of the Instructor Portal.
Instructors are just Constituents with the persona of Instructor. You can create new instructor from the Constituent Module or in the Instructors tab at the top level of the Schedule.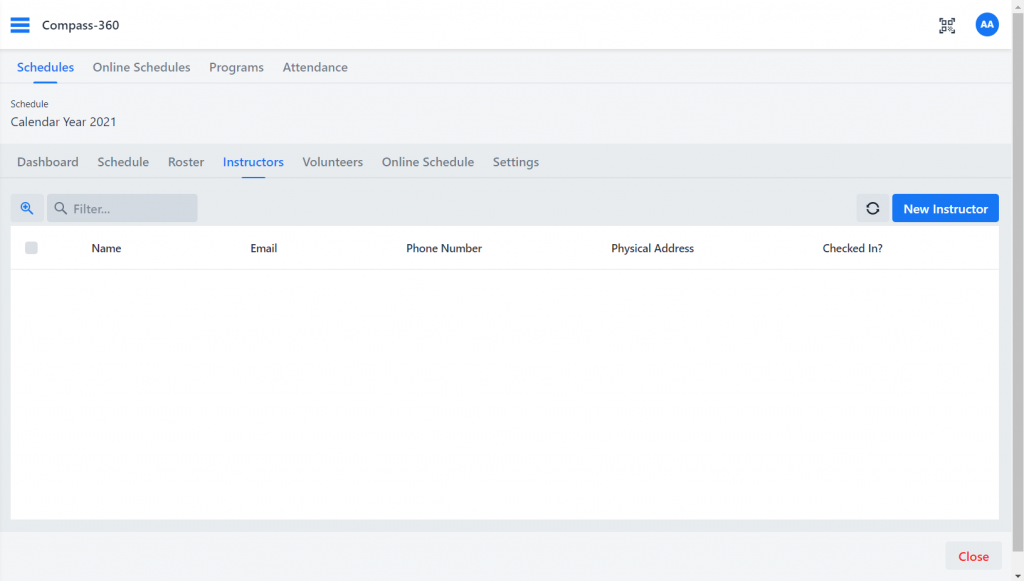 New Instructor
Click the New Instructor button. This will open the New Constituent dialog with the Instructor persona pre-selected.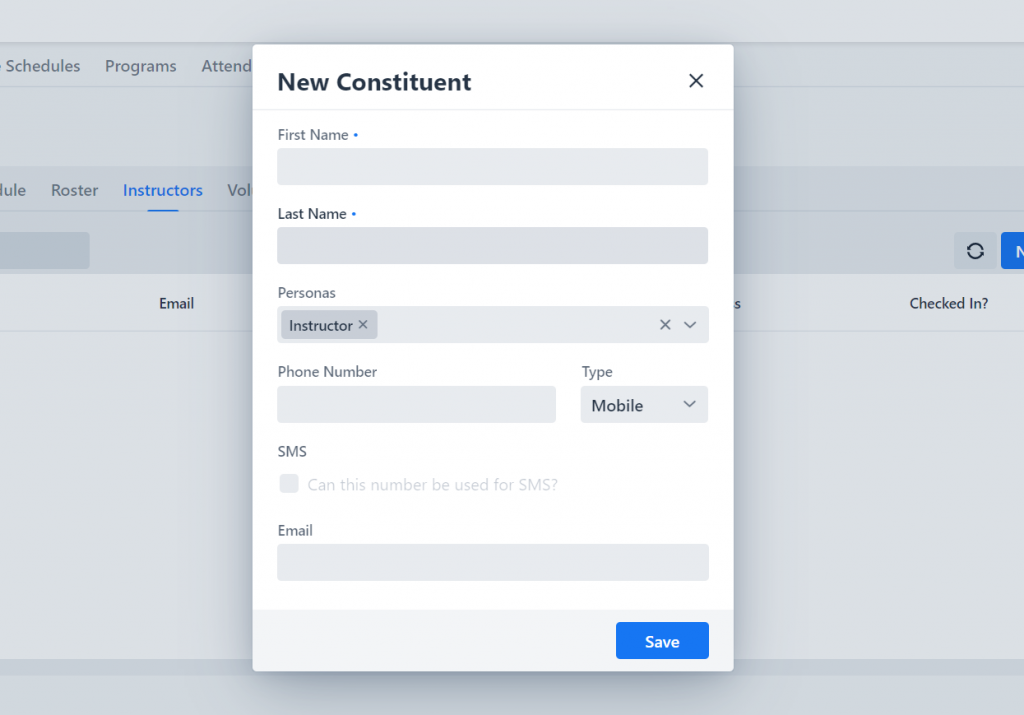 Once saved, you can then edit the Constituent as you would normally.

Heads Up: In order for the Instructor Portal to work, a mobile phone number with the SMS option checked, must be added to the Instructor Profile.
Assigning Class Instructors
Open the Class within the Schedule you want to assign the Instructor. In the Settings Tab, there is a field to select the Instructor – by way of a Constituent Selector.