Adding Programs For Online Registration
You can make any of the levels of a schedule available online for Parents' to enroll their Participants.
Online Registration Configuration
Navigate to the Programs Module and open the schedule you will be making available. From the right … button, select Online Registration, to turn online availability on and off.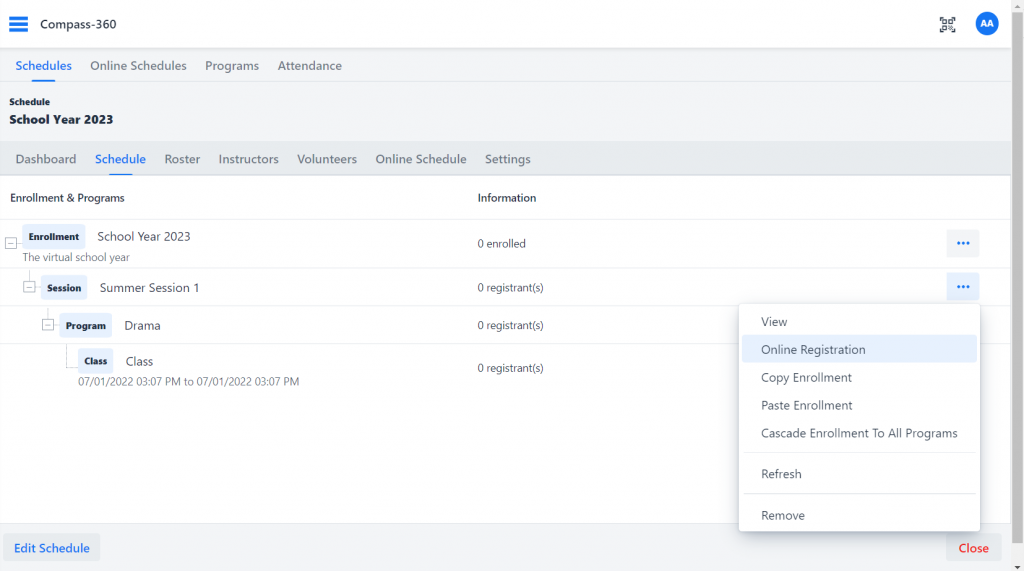 Making a level available will open it's settings, where you can configure an external title, manage the display order, upload an image and enter a description and details.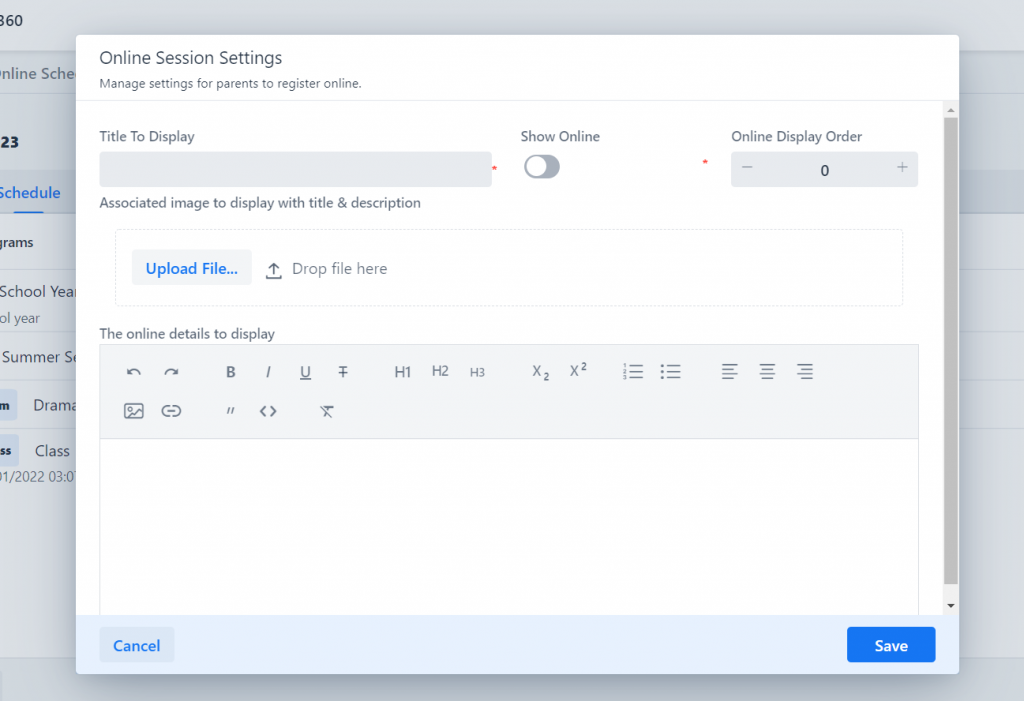 When you're done, select Save.
Managing Online Registration
When a Parent enrolls a Participant at any of the levels, the Participant is only enrolled in that level's roster. They will still need to be added, copied, or cascaded to the subsequent levels below.
For example, say you make a Program level enrollment available online, but not the classes beneath it. The Parent can then enroll their Participant in to that level, and they will reflect on that Program level's roster. However, for the classes beneath it, the Participant will not appear until you manually add her to those classes' rosters.
Ideally, you wouldn't be making classes available online unless it is a one-time class or is a set of fewer classes. We recommend utilizing the online registration more for the program, session, and enrollment levels.
For example, say you group your locations, schools, or centers at the Session level. You can make it easy for Parents to enroll their Participants in those specific locations by making those Session's available online.
Another example, say you group your Participants by ages at the Program level. By making those Program levels available online, Parents can easily enroll their Participants into the appropriate Program.