Resetting Passwords
There are two security logins for User Accounts: passwords and access pins. Both can be used for logging in to your account within Compass-360. You can only reset your password.
Setting User Passwords
From the User Accounts Module, select the card of which user you need to set the password for. Selecting the card will open the right sidebar with the user account's details.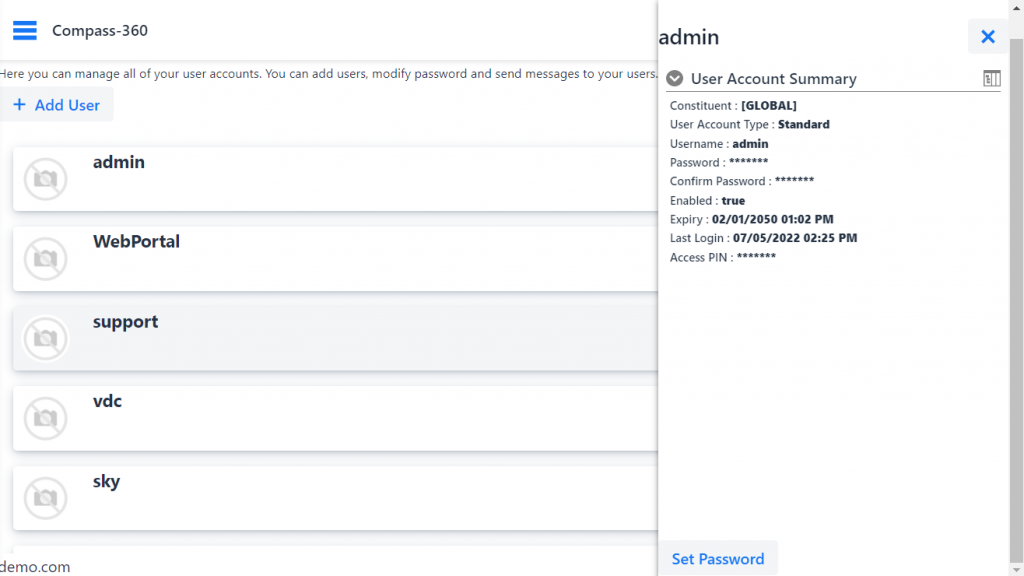 From the bottom of the sidebar, select Set Password. A new window will open, prompting you to input the new password – twice to confirm.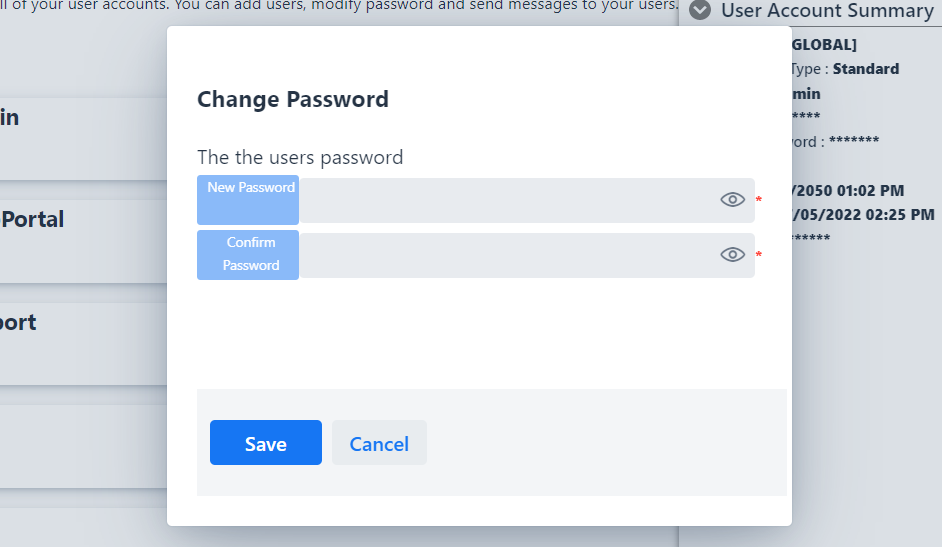 After you have set the password, select Save.