Adding Volunteer Activities
Navigate to the Volunteers Module to view current activities. The landing page will appear empty at first. You can use the left sidebar to search current activities. To view all, click the Search button.
To add a new activity, select the Add New button in the top right corner.
There are four areas you need to configure to add an activity: General, Pre-Signup Details, Post-Signup Details and Qualifications.
General Details
First, fill in the primary details of the activity on the General tab. You can manage everything from the name to the minimum and maximum ages of the volunteers.
Important to note:
You can search volunteer activities by category, name and status. To maintain clean, clear organization of your activities so you can easily search for them.
Pre & Post-Signup Details
The next two options are where you can enter custom content that will be reflected on the portal for when a volunteer shows up. The Pre-Signup Details is the content that will appear as a description of the activity prior to signing up, like the description of the activity, any language around requirements, etc.
The Post-Signup Details is the content that volunteer sees after they have signed up for the activity. For example, the specific address for the activity, the dress code, etc.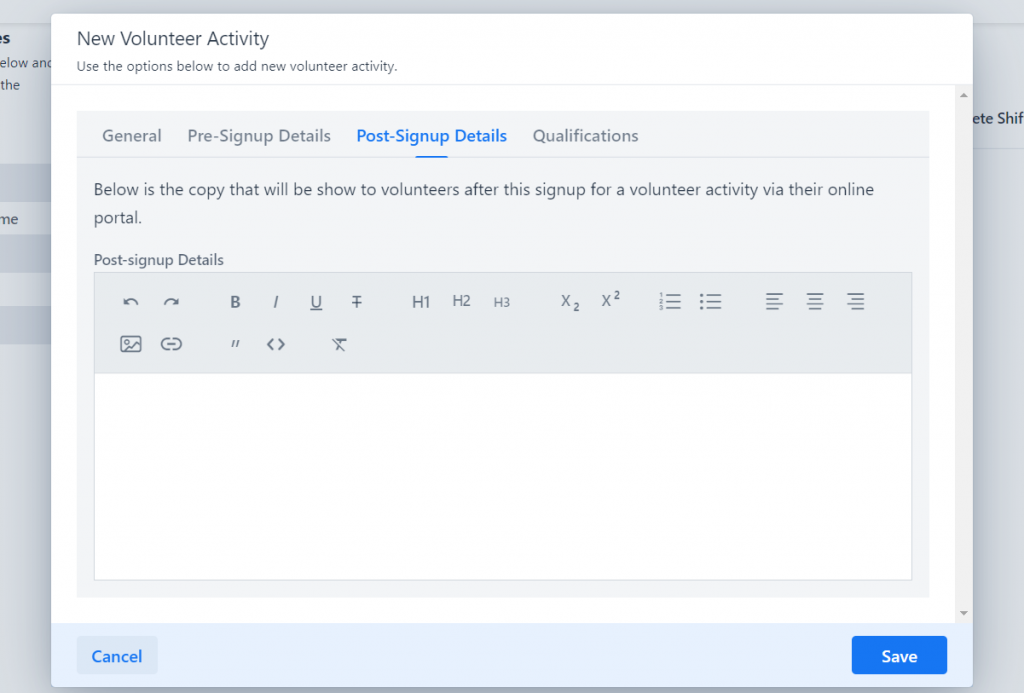 Qualifications
Lastly, you can manage the activity's qualifications, making certain qualifications and the subsequent documentation required.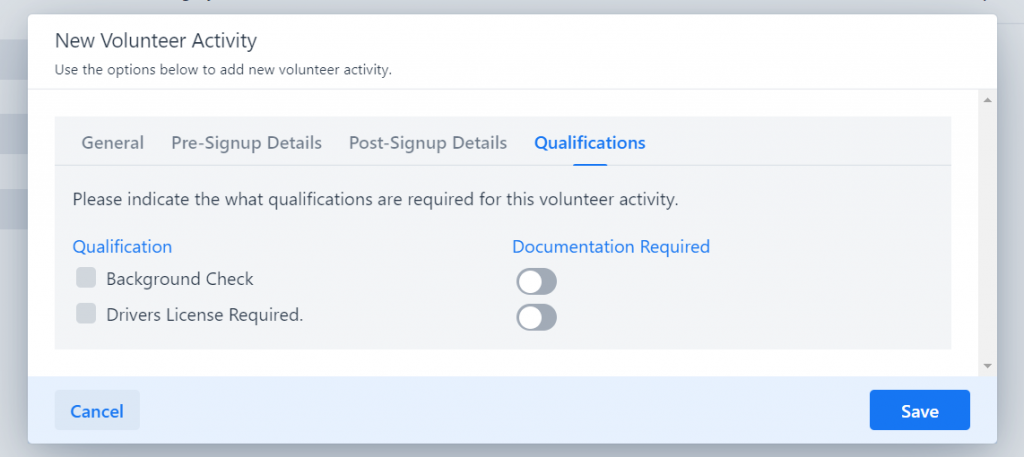 Once you're done entering the activity's information, select Save.