Registration Fees
For each level, you can assign a default fee (or cost). Fees must be applied manually to each participant at each level. This lets you control when a participant will incur a fee.
For example, some Schedules may have a non-refundable fee, while others may only incur a fee when a participant actually attends.
Adding a Default Fee
Open the Schedule you want to manage and select the level you want to add a default fee. Navigate to the Settings tab. From the options, set the default fee (displayed as cost) and click Save.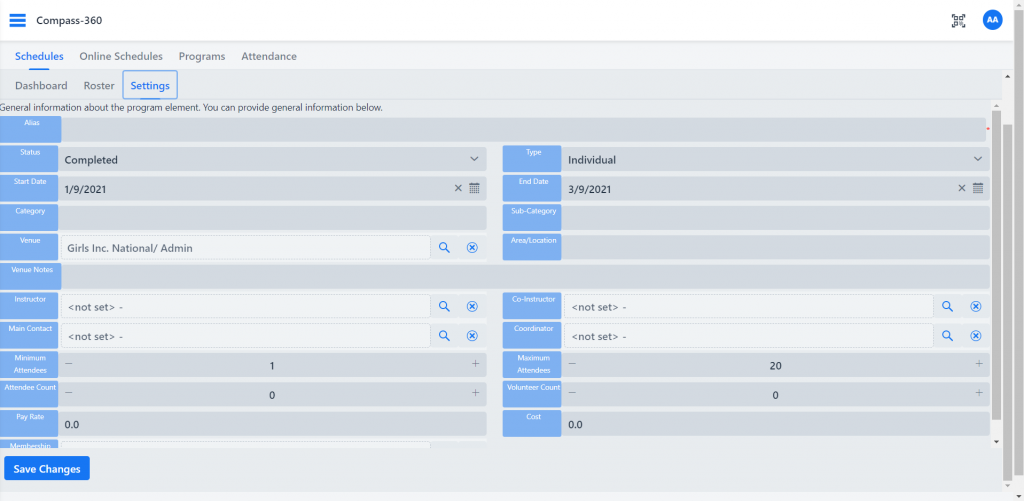 Applying a Fee To a Participant
As mentioned, every level of the Schedule can have a fee associated with it. However, fees will not automatically be applied to Participants on the Roster. Every fee will be a line item on the Participants Primary Invoice.
Open the Roster in which you want add a fee to a participant. In the Roster, click on the more icon for a Participant and select Apply Fee.
The default fee from the current Schedule level will be set. Adjust this as needed and click Apply fee.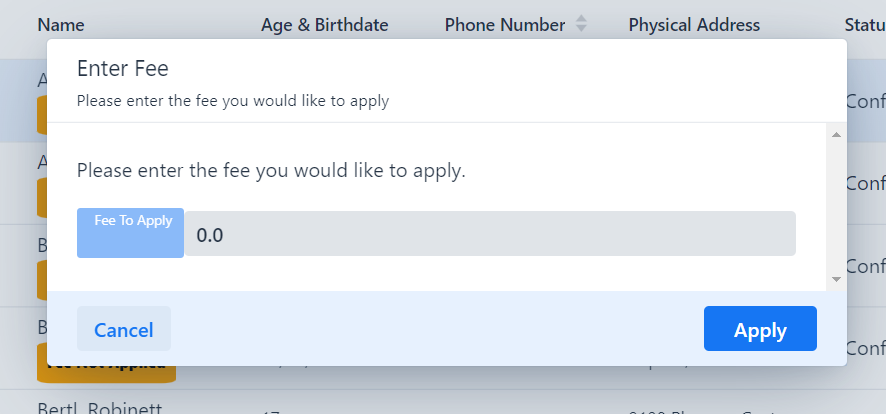 The Participant will now reflect a red label, denoting that it;
Has a fee applied – with the amount
Has a balance due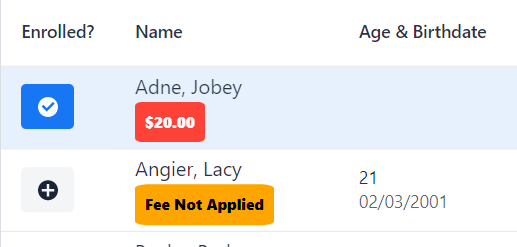 Removing an Applied Fee
When clicking on the more icon, there is a button to Remove fee for the current Schedule level.
Editing an Applied Fee
Currently you can edit the fee from the Participants Invoice.