Navigating Programs
There are four tabs on the Programs landing page: Schedules, Online Schedules, Programs and Attendance.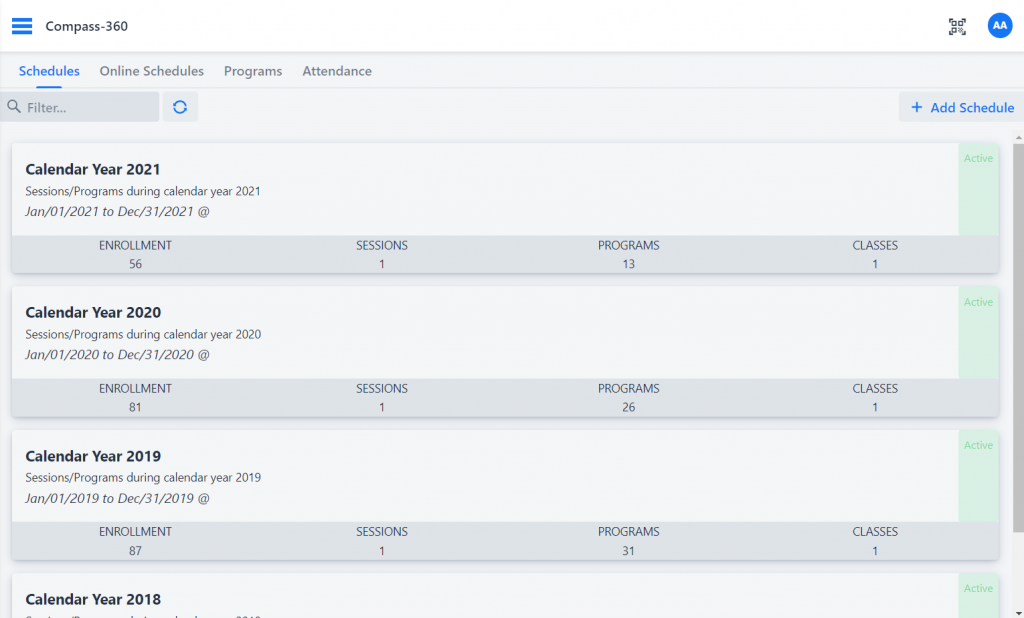 Program Schedules
Schedules are for organizing programs which allows you to group and maintain programs at a higher level. It also provides flexibility for organizations that do not require the depth of tracking that others do. Every level can have a fee, a location, and more.
Read more about Schedules.
Online Schedules
All programs that have been made available to be registered for online will be consolidated here for easier viewing.
Programs
Programs allow you to create curriculum and content areas that you can later reuse when building out your organization's Program Schedules.
Get started by creating a new program.
Attendance
To advanced search attendance records, navigate here.