Sending an Email
From various places within Compass you can send an email. No matter if you select one or many Constituents, the Email Broadcaster will open.
The Broadcaster allows you to configure your message and details.
Broadcaster Overview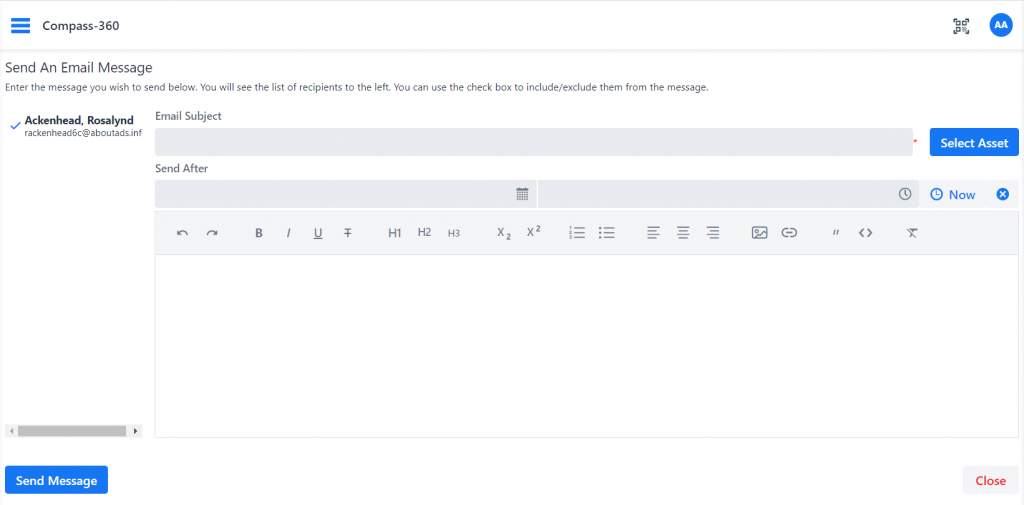 On the left hand side will be the list of constituents you have prepared to send an email to.
At the top you can set your subject, and select when you want to send this email. Select Now if you want to send it ASAP, otherwise select the date and time you want it to be sent.
Below that you can craft the content of your email. If you have already configured a message from the Messaging Module, you can select it next to the subject line by clicking Select Asset.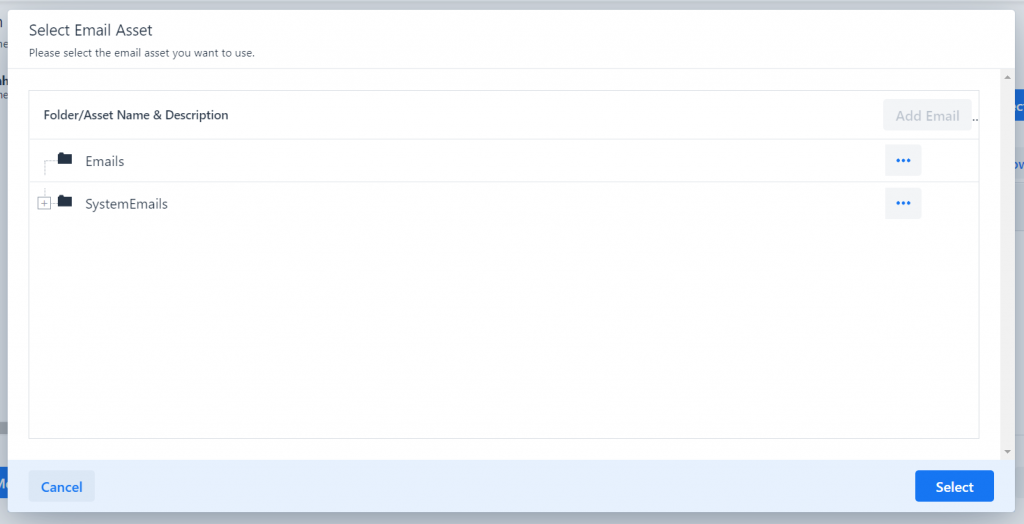 Sending
Once you're ready to send your email, click Send Message from the bottom left. Then confirm you want to send, let the message list load. Once it starts sending, you'll be able to review the sent message in the Messaging Module.