Applying Discounts
When viewing a profile from a constituent record, select Make Payment underneath the Balance Due section. In the payment window, select which line item you need to discount.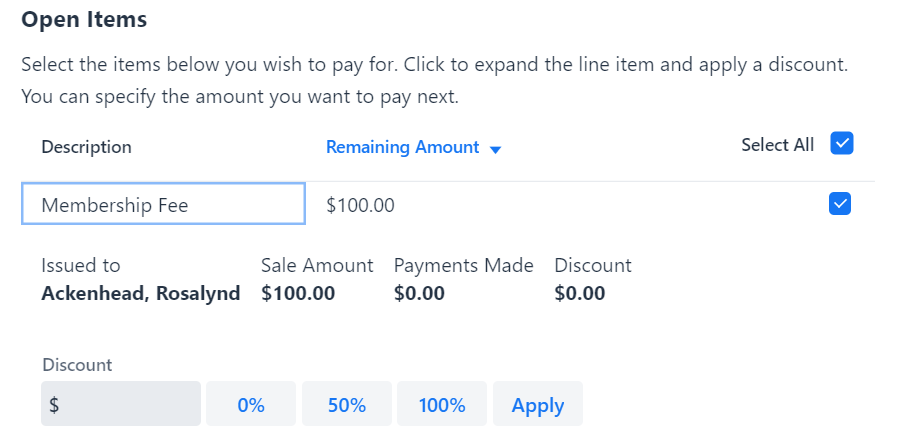 If you select one of the preset discounts, the discount will automatically apply to the payment. If you enter a unique discount, select Apply to process the discount.
When any amount of line items are selected, and the discount is 100%, the only option is to clear the invoice. In this case the Process Discounts button will become available. Select it to clear the line items off of the invoice.