Updates: 05/05/22
Hello Affiliates!
We hope things are going well for you all. If you missed last months updates, you can check them out here!
Remember, your first point of contact is tracking@girlsinc.org. From there, any issues will be added to our traditional help desk ticketing system, which will be prioritized and added to our queue of work. With this we'll be able to monitor and track your requests and get them addressed in a better fashion.
Updates
Fixes
#18984 Addressed logout / being kicked out issues. We noticed users were keeping long running / open connections to the application. For security and performance, connections are now reset every night.
#19000 Fixed an issue where duplicate constituents could be created from registration forms.
#19069 Fixed an issue preventing the ability to create a new constituent when a unique phone number already existed
#19088 Fixed an issue with the ability to edit a constituent when a birthday was missing
#18747 Updated the existing ability to navigate through relationships via the constituent sidebar
Features
#17443 Added the ability to change who should be billed when making a payment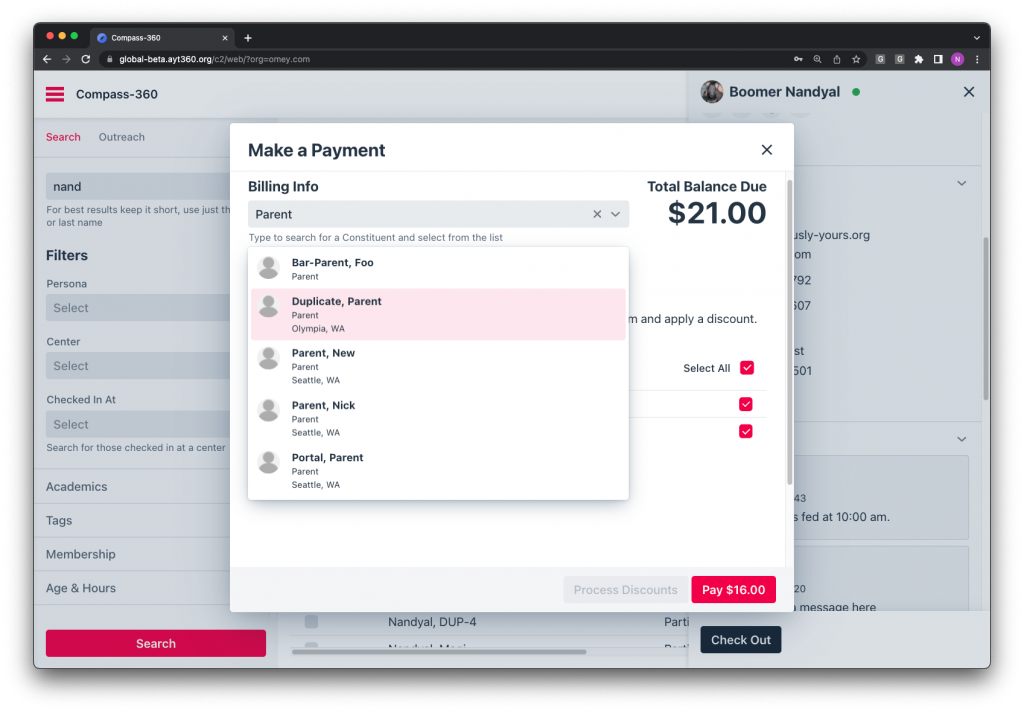 #19064 Adjusted the attendance recording for classes in programs and instructor portal. New layout now supports mobile devices.
#18610 Add the ability to record an external payment for existing balances due
#19067 Updating the balance due when using the sidebar checkin with a fee
#18609 Added the ability to record scholarship or discounts at the line item level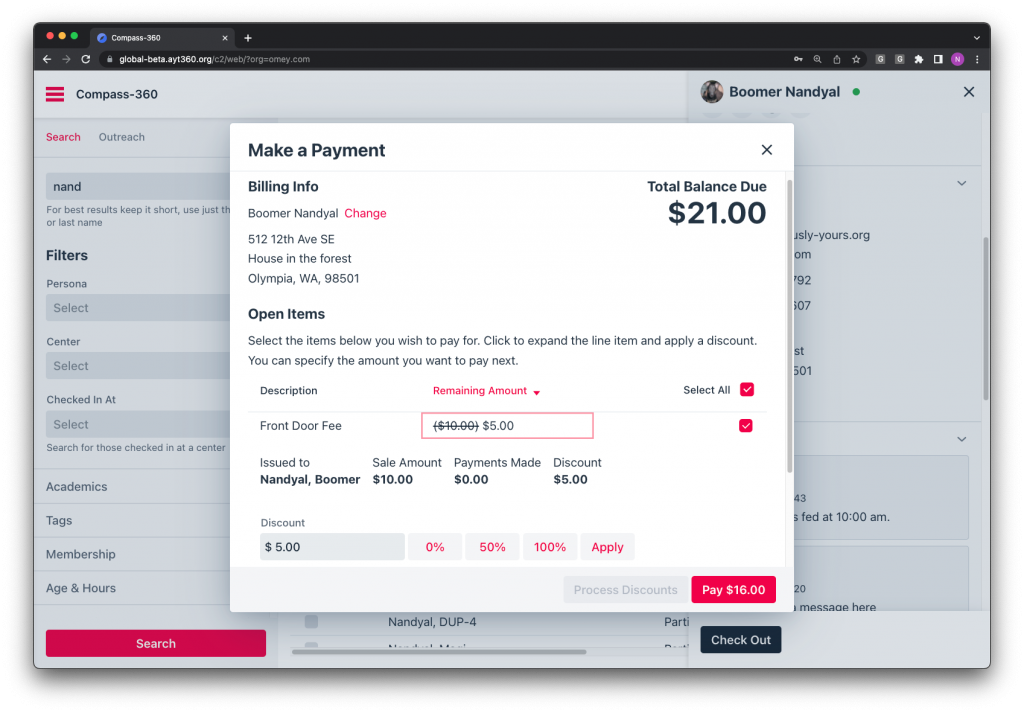 In Progress
#18608 Add ability to cancel or refund a payment
#18968 Sending staff notification on parent portal registration
#19068 Ability to remove invoices and update invoice status
Scheduled Cases
#18694 Disabling credit card payment option if no credit card processor is available
#18754 Updating registration form fields for our Canadian affiliates
#18748 Updating the check-in dialog to show more relevant information and make the processes more fluid
#18968 Send a staff notification on parent portal registration
#19091 Adding more data tables to C360-BI, including Notes
This is not the exhaustive list of scheduled cases, as we leave room for things that arise in real time. Check back for the next update announcement for more info.
As always, if you have any questions, don't hesitate to reach out to tracking@girlsinc.org!
Compass-360 Team