Updates: 8/8/23
Hello Everyone!
Another month of updates here from the Compass-360 team. As always don't hesitate to reach out if you have any questions.
Projects
Parent Portal
Custom registration forms has made progress and is available for testing in beta. This ties into the parent portal registration flow. See the update for Custom Registration below for more info. Those that do not require custom registration fields and offer free programming can get early production access. Please reach out if you have any questions getting started. The parent portal will be generally available for production on 9/1/2023.
Pro tip: get a head start and configure some of your parent portal settings a head of the production release. This will not effect your current registration process.
Stage: late development
Program Category and Sub-Category / Program Templating
In collaboration with Girls Inc. National, this project will update the way categories and sub-categories are used in program templates. These updates will align better with Girls Inc. language and support better reporting on the programs offered/delivered by controlling the selectable values.
This has been rolled out in Beta and is available for testing. We will formally announce when this project will be published to production.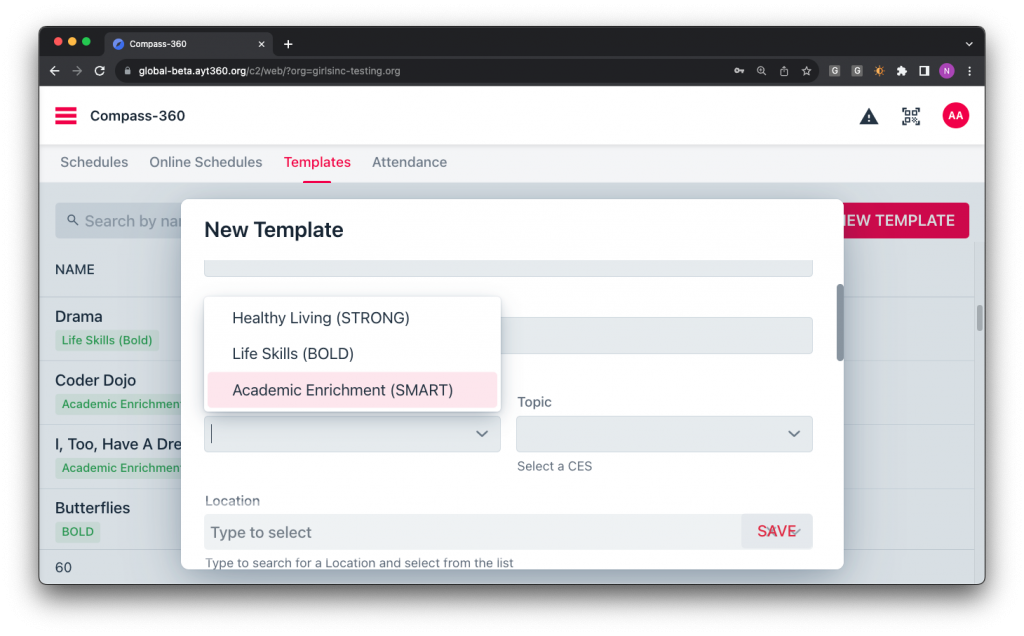 Stage: available in beta
Custom Registration Fields / Custom Forms
As mentioned in our last update, custom fields is getting an overhaul to better support the unique needs of every affiliate. While this primarily impacts the registration process via the parent portal, it also paves the way for some exciting opportunities, such as one-time forms, surveys, volunteer signup and more.
This is still in development, available for testing on beta. This will be tied to the production release of the parent portal, available on 9/1/2023.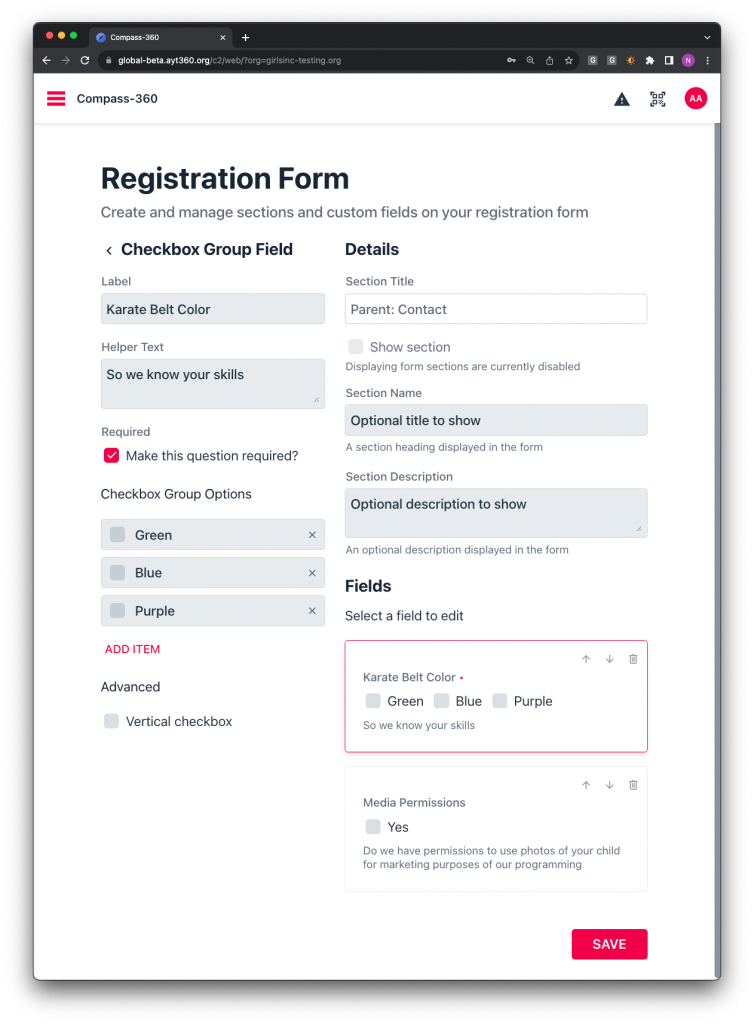 Stage: late development
Help Docs & Change Logs
With the high amount of development in progress, a lot of changes are happening. In effort to better update our help docs and communicate the updates, we're replacing our help docs which will come with a ton of new features.
You'll see references to these new docs throughout the updates we're working on. Please keep in mind you may encounter some pages that are a work in progress.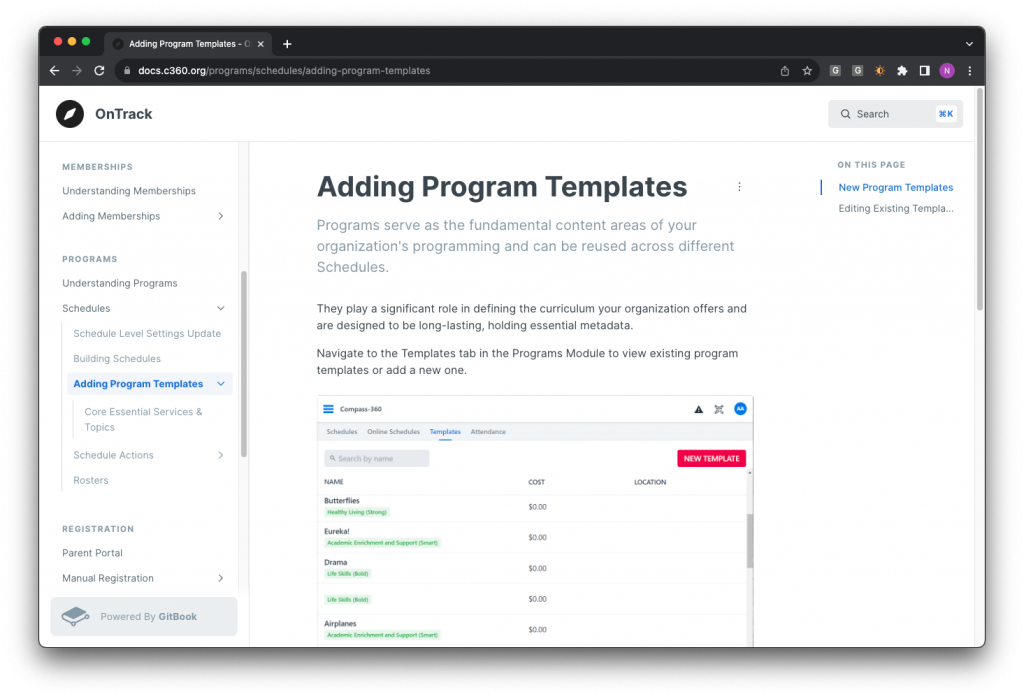 Stage: beta / late development
Cases In Progress
#19173 Intermittent barcode scanning issues. A specific flow was found that could cause a scanning error with the barcode scanner when an invalid barcode is read.
#19657 Preventing duplicate relationships which will reflect an incorrect balance due from the constituent sidebar. This happens when a person has multiple relationships with another, or a relationship with themselves.
#19495 Fixing images attached in emails. There was an update for this and was able to confirm images in emails are working. More investigation needs to be done to figure out how invalid images were added to the email builder. Text message images were not verified as it is not an existing feature. A new case will be created for that.
#19476 Fixing the publish dashboard button text when a dashboard is published
#19385 Add ability to cascade delete down a schedule, preventing ghost class records
#19307 Enforce volunteer qualifications on volunteer portal signup
Should you encounter any issues or have any suggestions for further improvements, please do not hesitate to reach out to our dedicated customer support team. We are here to listen and assist you every step of the way. tracking@girlsinc.org
Compass-360 Team